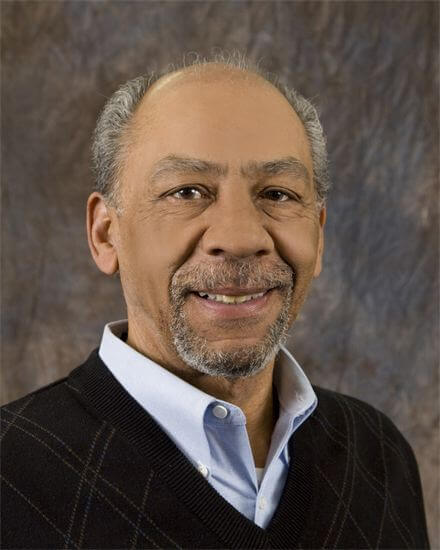 Tennessee Supreme Court Rule 31 Listed Family and Civil Mediator
Since 2009
My professional career began in the Human Resources field where conflict management skills are essential. I began as a HR generalist with the University of Minnesota, College of Medical Sciences. I moved on to become a highly successful Director of Human Resources and Labor Relations Chief Spokesperson for a private, multi-hospital system with 13 separate union contracts where I represented the system in cases mediated by the Federal Mediation and Conciliation Service (FMCS). Later, as an Assistant General Manager for Administration in the public sector, I was responsible for the H.R., Labor Relations, Safety, Security, and Training departments. During that time, I continued teaching evening adult education classes at several community colleges; a lifelong interest that began years earlier with Rev. Leon Sullivan's Opportunities Industrialization Center. Those experiences reinforced my passion for teaching and eventually led to a career transition to higher education teaching and administration.
In addition to teaching at UC Berkeley Extension, I co-initiated the design, delivery, and business development of Internet-based distance education courses, creating innovative online and hybrid programs for both domestic and international markets. As distance education and the Internet converged to offer worldwide access to knowledge and education through the revolutionary 2001 OpenCourseWare movement initiated by MIT, I witnessed significant concerns on the part of authoring faculty and administrators seeking to protect their respective intellectual property rights. That sparked my interest in mediation as a dispute resolution process.
The last three years prior to retirement, I was asked to transfer to UC Irvine to help solidify that campus's initiative in online programming. Conflicts involving intellectual property rights surfaced again at Irvine and I began considering mediation as both a solution and a post retirement avocation. My previous HR and FMCS experiences had exposed me to the advantages mediation offers for alternative dispute resolution (ADR) and I pursued and completed over 250 hours of formal ADR training.
I am now an accomplished TN "Rule 31 Listed", non-attorney mediator focused on family, workplace, higher education, intellectual property, and civil disputes; qualified to practice in California (DRP-2002) and Tennessee (Rule 31-2009). I also hold an appointment with the U.S. Department of Defense as an ESGR Ombudsman/Mediator for employers and service members disputing employment status following deployment with the National Guard or Reserve. In 2015, I was contracted as Campus Mediator for Meharry Medical College in Nashville.
I am a member of the Tennessee Association of Professional Mediators and also serve as a coach and guest evaluator for candidates completing training with Lipscomb University's Institute for Conflict Management, Rule 31 Mediator training program.
In 2021, the Tennessee Supreme Court appointed me to a three-year term as a commissioner on its Alternative Dispute Resolution Commission (ADRC). The ADRC administers procedures for training and approving mediators for use by the courts pursuant to Supreme Court Rule 31, which established court-based alternative dispute resolution on a state-wide basis. The commission is also responsible for evaluating the success of Rule 31 ADR proceedings and for suggesting rules and revisions to rules regarding alternative dispute resolution proceedings.
Education & Certifications
B.A. Sociology, Dillard University, New Orleans, LA
M.A. Industrial Relations, University of Minnesota, Minneapolis, MN
Certificate, "Executive Programs in Health Policy and Management" Harvard University, Cambridge, MA
Mediation and Conflict Resolution Certificate 40 hrs. University of California Berkeley Extension, Berkeley, CA, 2002
Mediation Certificate 25 hrs. University of California Irvine Extension, Irvine, CA, 2007
Certificate, CA Dispute Resolution Program Act of 1986, 25 hrs. Fair Housing Council of Orange County, CA, 2007
Certificate, "Conflict Management and the Use of Alternative Dispute Resolution" 155 hrs. University of California Irvine Extension, Irvine, CA, 2008
"Rule 31 Civil Listed Mediator", Tennessee Supreme Court ADR Commission, 2009
Certificate, "Diversity in Dialogue", Scarritt-Bennett Center, Nashville, TN, 2010
Certificate, "NCRC Family Mediator" 30 hrs. Nashville Conflict Resolution Center, Nashville, TN, 2013
"Rule 31 Family Listed Mediator", Tennessee Supreme Court ADR Commission, 2013
"Specially Trained in Domestic Violence Issues", Lipscomb University, Institute for Conflict Management, June 2015
"BRDGES Intercultural Mediation Certificate", BRDGES Academy, Fall 2020
"Online Dispute Resolution Practitioner 12-week Certification Program", ODR Foundations Training: Holistic Solutions & ICFML Instituto De Certificação E Formação De Mediadores Lusófonos (Institute of Certification and Training of Portuguese-Speaking Mediators), October 2020
IMI certified "Online Mediation Specialist", 2021 (The International Mediation Institute registered in The Hague, Netherlands is the only organization in the world that transcends local jurisdictions to develop global, professional standards for mediators and advocates involved in collaborative dispute resolution and negotiation).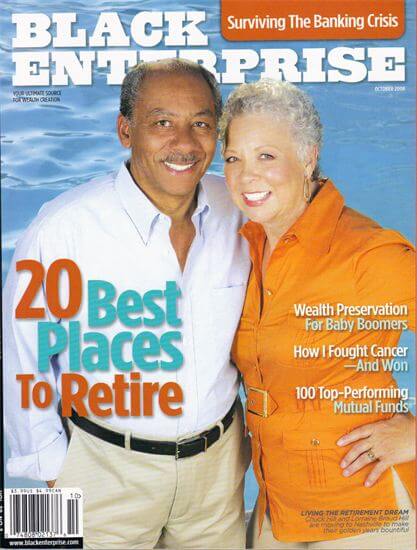 Chuck & Lorraine Hill's
relocation to the Nashville
area and his mediation practice was featured in
Black Enterprise Magazine
October 2008
Chuck is a member of Kappa Alpha Psi and has spent over 20 years as Director and V.P. of Human Resources in the healthcare industry.
"My services are based on the belief that my clients' needs are of the utmost importance. I am committed to meeting those needs. As a result, a high percentage of my business is from client referrals.
I welcome the opportunity to earn your trust and provide the best in mediation services."
Charles A. Hill is a Tennessee Supreme Court "Rule 31″ Listed Civil and Family Mediator. He is past Vice Chair of the Board of Directors of the Nashville Conflict Resolution Center and is authorized to practice in both Tennessee and California.
Tel: (615) 712-7898
Hours: Mon – Fri: 9AM – 5PM
Evening and Saturday sessions by appointment